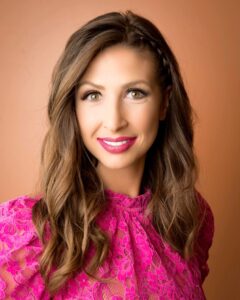 Tennesseans for Quality Early Education (TQEE) has announced the appointment of Rebecca Lofty Woods as vice president of government relations.
In this role, Woods will serve as the organization's chief lobbyist and work closely with Tennessee state legislators to help advance policies that support Tennessee children and their families.
"We are thrilled to welcome Rebecca to the TQEE senior leadership team," said Blair Taylor, president and CEO of TQEE. "Throughout her career, she's distinguished herself as a knowledgeable and trusted government relations advisor. Her expertise, alongside her passion for early learning, position her well to spearhead efforts to lobby for policies that ensure all Tennessee children birth through third grade get the high-quality early care and education they need to power our state's future."
Woods has more than a decade of experience leading grassroots advocacy campaigns and lobbying on behalf of various health care member associations. Most recently, she served as director of health policy for the Tennessee Primary Care Association, where she directed all state and federal legislative, budget and policy advocacy efforts on behalf of community health centers. Prior to that, she was assistant director of government affairs and advocacy manager for the Tennessee Medical Association. Her experience in health policy will be invaluable in her role at TQEE given the strong connection between childhood physical and mental health and early learning outcomes.
"We are proud of recent successes in early care and education policy, but with two-thirds of Tennessee third graders still not proficient in math or in reading, there's much more work to be done," said Taylor. "Rebecca will be crucial to our efforts to continue advancing policies that positively impact Tennessee's youngest learners."
Posted: October 18, 2022 | Updated: August 10, 2023
View All