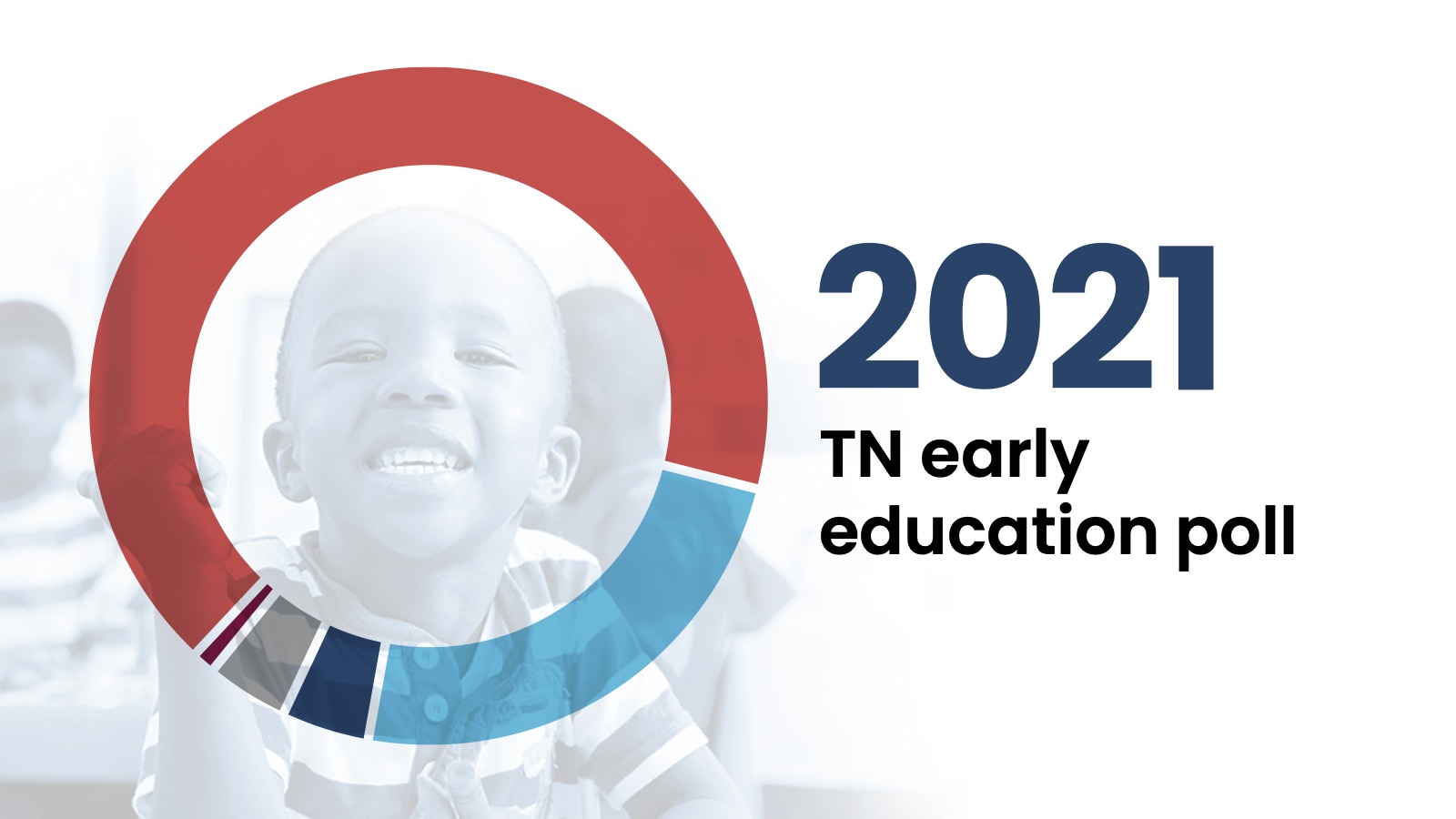 Voters believe COVID-19 is biggest problem facing Tennessee's Pre-K – third grade classrooms; Vast majority worried children have fallen behind
New poll results show overwhelming support for increased investments in early education
Tennessee voters believe the COVID-19 pandemic is the most important problem facing Tennessee's Pre-K through third grade classrooms, and 79 percent are worried that too many school children fell behind in math and reading proficiency due to school disruptions, according to a recent poll commissioned by Tennesseans for Quality Early Education (TQEE). Republicans and Democrats are united in their support for prioritizing investments in early education as a solution to better prepare children for success in school and life.
"The pandemic has affected every facet of our lives, and despite valiant efforts by teachers, parents and students, early learning is no exception," said TQEE President and CEO Blair Taylor. "Recent data shows that 68 percent of third graders are not proficient in reading and math. The research is clear that when students aren't performing at grade level by third grade, they continue to fall behind and many of them never catch up. Tennesseans across party lines want to see change before it's too late, and our poll results are evidence of that."
The number of Tennesseans who say public education is moving in the right direction is a mere 34 percent. For voters, the answer to improving student outcomes seems to lie with increased investment in early education. Ninety-one percent of voters agree with the statement, "Early education, from birth to third grade, provides the building blocks of all learning." By wide margins voters support more state investments in: expansion of the voluntary Pre-K program (87 percent); early literacy programs (91 percent); math proficiency programs (92 percent); tutoring (92 percent); child care assistance for working families (87 percent); school nurses (90 percent); and school counselors (91 percent).
These findings from 600 registered Tennessee voters cut consistently across the state's political, demographic and geographic lines. The poll was conducted by Public Opinion Strategies between August 30 and Sept. 1, with a margin of error of +/- 4 percentage points. The poll has been commissioned annually by TQEE since 2017 (except for 2020) to explore Tennesseans' opinions on public education and quality early education programming.
Other key findings include:
Voters want more Pre-K
By wide margins, Tennesseans support expansion of voluntary Pre-K for all four-year-olds (89 percent); increasing funding for Pre-K (87 percent); higher investment for Pre-K classrooms for disadvantaged children (85 percent); and expansion of Pre-K programs to rural counties that are economically distressed (91 percent).
Voters support investments in early literacy, math and "early workforce skills"
Ninety-one percent of voters say Tennessee should invest in early literacy programs to ensure children can read by third grade, and 92 percent want to invest more to establish math proficiency by third grade. Additionally, voters clearly recognize the foundation for workforce readiness is laid in the early years. Ninety-one percent support investments that ensure "early- workforce skills," including problem solving, cooperation, sharing, taking turns, following instructions and maintaining focus on tasks.
Majority believe child care has impact on kindergarten readiness and long-term success
Eighty-seven percent of voters believe child care has a major impact on a child's readiness to be a good learner when they enter kindergarten, and 86 percent think it has a major impact on children's long-term well-being and future job success. Eighty-seven percent favor expanded child care assistance for low and middle-income families, so that parents can afford to work. Additionally, voters overwhelmingly believe that the quality of child care matters. Ninety-two percent support increased investments in training for teachers, and 82 percent favor requiring providers to meet quality standards.
"Quality early care and education birth through third grade is not just important, it's urgent. And our survey results reflect that Tennessee voters agree," said Taylor. "The time is now to advance smart policies and practices that close achievement and opportunity gaps, and support success of young children who will ultimately shape our state's future."
Posted: September 8, 2021 | Updated: August 10, 2023
View All