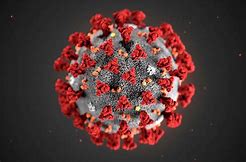 To help Tennessee parents serving essential workforce roles during the COVID-19 pandemic, the Department of Human Services (TDHS) has established payment assistance and network of temporary care locations to make child care services free during the state's emergency order.
Tennessee workers in essential jobs – including first responders, food service, law enforcement, health care military and more – can apply online through TDHS. The department will arrange to make payments directly to licensed child care providers where the family's child is served. Qualifying parents who do not have a child in a licensed center can access a list of providers through the TDHS.
TDHS-formed partnerships with Boys & Girls Clubs and YMCA create a network of temporary child care locations across Tennessee that are available for school-age children during the state of emergency. To access this no-cost option, parents should contact their area Boys & Girls Clubs or YMCA.
In the best of times, child care is a huge headache for working parents as cost and availability continue to be chronic challenges everywhere in Tennessee. So, this administrative order, issued April 17, provides much needed relief for the state's essential workers. An overwhelming 98 percent of Tennessee working parents of children ages 5 and younger say that inadequate child care services hurt their work productivity or limited career opportunities, according a study conducted last year by Tennesseans for Quality Early Education. TQEE continues to advocate for comprehensive reforms that will make child care easier to more affordable and easier to access to ease parents' stress and expand their workforce productivity and growth.
The news follows two other very positive actions by TDHS in response to COVID-19.
In late March, TDHS began offering up to two months of emergency cash assistance to Tennessee families who lost employment or at least 50 percent of their earned income as a result of COVID-19. The funding is available from federal Temporary Assistance to Needy Families (TANF) funds.  Also, TDHA partnered with The Community Foundation of Middle Tennessee to make $10 million in new assistance available to help licensed child care agencies that were impacted due to the pandemic. Eligible licensed agencies have been able access grant money to recover some of their losses and expenses. Those funds are available from Tennessee's share of federal Child Care & Development Fund (CCDF) resources.
You might also be interested in: Reading 360: Tackling Tennessee's Literacy Crisis
Posted: April 21, 2020 | Updated: August 1, 2023
View All