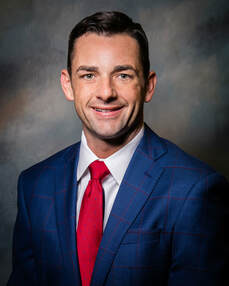 Mayor Jake Bynum of Weakley County, TN joined TQEE for our 2020 Day on the Hill to advocate for state policies that support quality early childhood education and, in turn, improved workforce and economic outcomes for Tennesseans. He shared his perspective with us on video, and was also joined in some of that video footage by Rep. Kirk Haston –a champion and sponsor of critical legislation to expand PreK in rural distressed and at-risk counties.
Early Childhood Education
"We realize how important early childhood education is to the success of our economy and our workforce" – Mayor Bynum on early education.
Representative Kirk Haston and Mayor Bynum demonstrated support for legislative policies that will improve the quality of early childhood education for our students.
PreK
Ensuring that every community has access to high-quality Pre-K is vital to improve academic success for Tennessee's kids. Tennessee's Voluntary Pre-K (TN-VPK) program budget has stayed roughly the same for a decade with funding that serves only 42% of eligible, at-risk 4-year-olds in the state. An expanded investment in TN-VPK is a smart and effective policy response that will reinforce the academic advantage of quality Pre-K and improve academic readiness in our state's rural and distressed counties.
Mayor Bynum understands the value of giving our kids a foundation for success.
Mayor Bynum and Rep. Haston outlined the importance of making high-quality Pre-K more accessible for working parents across the state at our Day on the Hill.
You might also be interested in: Serve & Return: How Child Development Starts at Home
Posted: August 31, 2020 | Updated: August 10, 2023
View All