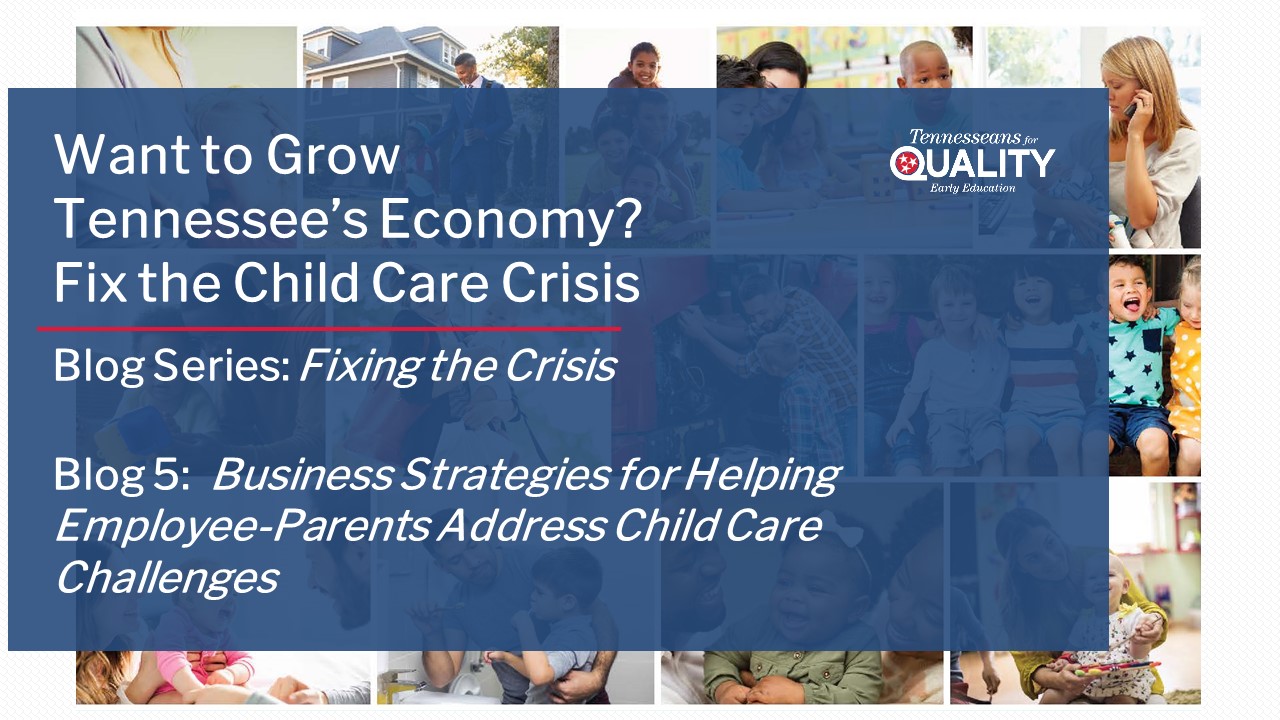 Many businesses today are finding that offering child care benefits can give them a competitive edge and generate a return on investment through employee retention and productivity.
Patagonia, for example, has long made headlines for finding ways to solve the child care puzzle of today's modern worker. In 1983, they brought child care on-site, and have seen retention skyrocket.
Other companies have followed suit, with variations on child care offerings, that range from the Cadillac benefit of a subsidized child care center such as Patagonia's, to dependent care flexible spending accounts, to bring your babies to work benefits.
Check back here soon to learn more about what businesses are doing today to support employee-parents address their child care needs.
Here are the other posts in the Solutions Series. Let us know what you think and if you know of other solutions!

BLOG 1: Fixing the Child Care Crisis: Introduction
BLOG 2: Government Resources Available to Fix the Child Care Crisis
BLOG 3: Share Services Networks: A Smart Solution for Growing More Affordable, High Quality Child Care
BLOG 4: How Technology Can Be A Game Changer for Child Care
BLOG 5: Business Strategies for Supporting Employee-Parents
Posted: September 22, 2019 | Updated: August 1, 2023
View All