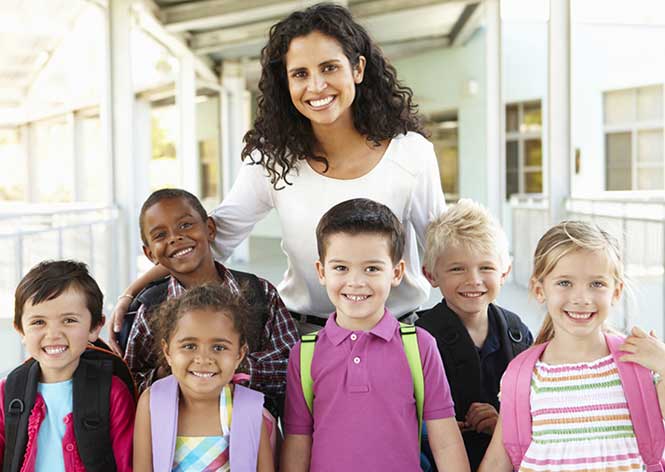 Child care has always been vitally linked to economic productivity. Working parents need child care services to support their efforts to earn a living for their families and provide a stable, nurturing environment for their precious children.
That the national and Tennessee economies are critically dependent on a fully functioning child care system is a truth on primetime display at the moment. Coronavirus has scrambled employment – and unemployment – in a way that has devastated the child care industry and created a big catch-22 for economic recovery.
Due to remote work policies, school closures and jobs losses, nearly half of child care facilities nationwide have closed completely due to depleted enrollment, revenue loss and future uncertainty. TQEE's 2019 study had recently revealed a Tennessee child care system in crisis, costing the state a whopping $1.4 billion annually in lost earnings and revenue. Now, state officials report that about 1,100 of the state's 2,300 licensed centers have closed due to Covid-19.
Corroborating that report, a recent survey of child care providers by the National Association for the Education of Young Children (NAEYC) found that in Tennessee 61% are completely closed, and an additional 11% are closed to everyone except children of essential personnel. Of those providers who are still open, 90% are operating at less than 50% capacity, 19% reported needing to either lay off or furlough employees, or reported being laid off or furloughed themselves and another 56% anticipated such actions occurring in the next 1-4 weeks.
Pre-pandemic, nearly half of Tennesseans already were living in "child care deserts" – census tracts with at least 3x as many children under age 5 as there are licensed child care slots. It's hard to estimate what impact so many closures will have on the state's economy.
The massive erosion of the child care infrastructure presents an imposing hurdle in conflict with the urgency to get folks back in the workplace.
Many parents who worked from home and are now being asked to return to the workplace are finding their local center has closed. Without care for their children, returning to a work site will prove difficult. Even if a new option is available, some parents may lack confidence in its quality or worry that their child is at risk of coronavirus. The struggle extends to individuals who lost their jobs. Their challenge will be finding employment and committing to a job if they lack care for their child.
The crisis is deservedly gaining a lot of media attention. We've compiled a few recent articles that illustrate how solving the child care crisis will be fundamental to jobs recovery.
Tennessee Lookout (May 14), "Limited access to affordable quality child care has long been a challenge in Tennessee," said Lisa Wiltshire, Senior Policy Fellow for Tennesseans for Quality Early Education. "Now it's just deeper and wider. This presents a really formidable barrier to reopening the economy and getting Tennesseans back to work."
NPR (June 2), "During normal times, the center in Spokane, Wash., serves about 100 children who range in age from 4 weeks old to 13 years. The center didn't close down during the coronavirus pandemic, except for a couple of days to retrain staff on social distancing and cleaning guidelines. However, since mid-March, it has been operating at one-third capacity under the guidelines. Because the center serves families in need, it has been a tough decision. Jasmin says he gets calls every week from parents asking about enrollment, but he has had to turn them away.
It's tough, he says, "because so many essential workers rely on us to be consistent and reliable. And we're really unable to offer that right now."
New York Times (May 30), "In a majority of American families, both parents hold jobs, making child care essential for a functioning economy. But the United States is rare among industrialized nations in not providing a universal option, leaving families with the burden of figuring it out themselves. Many struggle even in the best of times. Experts now worry that if licensed centers disappear during the pandemic, more families will resort to ad hoc arrangements, such as relying on relatives, friends or neighbors who lack experience, let alone formal training in safety or education."
The fact is, getting people back to work requires special measures to rescue child care from the brink of collapse.
Even before COVID-19 our system was plagued by challenges of access, cost and quality. If our state and our country are to rebound economically, we must prioritize child care and that means fundamentally fixing what was already a broken system.
View All