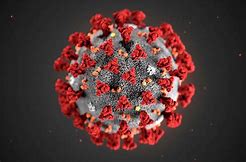 The Tennessee Department of Human Services announced the availability of funding for COVID-19 affected persons and child care businesses.
Cash Assistance for People: The Tennessee Department of Human Services (TDHS) is making essential financial resources available to families that have been significantly impacted by the COVID-19 emergency.  Beginning 10 A.M. CST Thursday, March 26, families can begin applying, online, for up to two months of emergency cash assistance if they were employed as of March 11, 2020 and they've lost employment or at least 50% of their earned income as a result of the pandemic. This is in addition to any unemployment benefits members of the family may be receiving. 
The funding comes from the federal TANF (Temporary Assistance to Needy Families) funds that's block granted to states and for which TN has a large surplus.
Financial Assistance for Child Care Providers:   The Tennessee Department of Human Services (TDHS) is partnering with The Community Foundation of Middle Tennessee to make $10 million in new assistance available to help licensed childcare agencies that were impacted by the recent COVID-19 emergency. Starting Tuesday, March 24, agencies will be able to apply for grant money to recoup some of their losses and expenses. 
Funding is from the federal CCDF (Child Care & Development Fund) which has been largely underutilized in recent years.
You might also be interested in: Why Does Early Childhood Education Matter
Posted: March 26, 2020 | Updated: August 1, 2023
View All