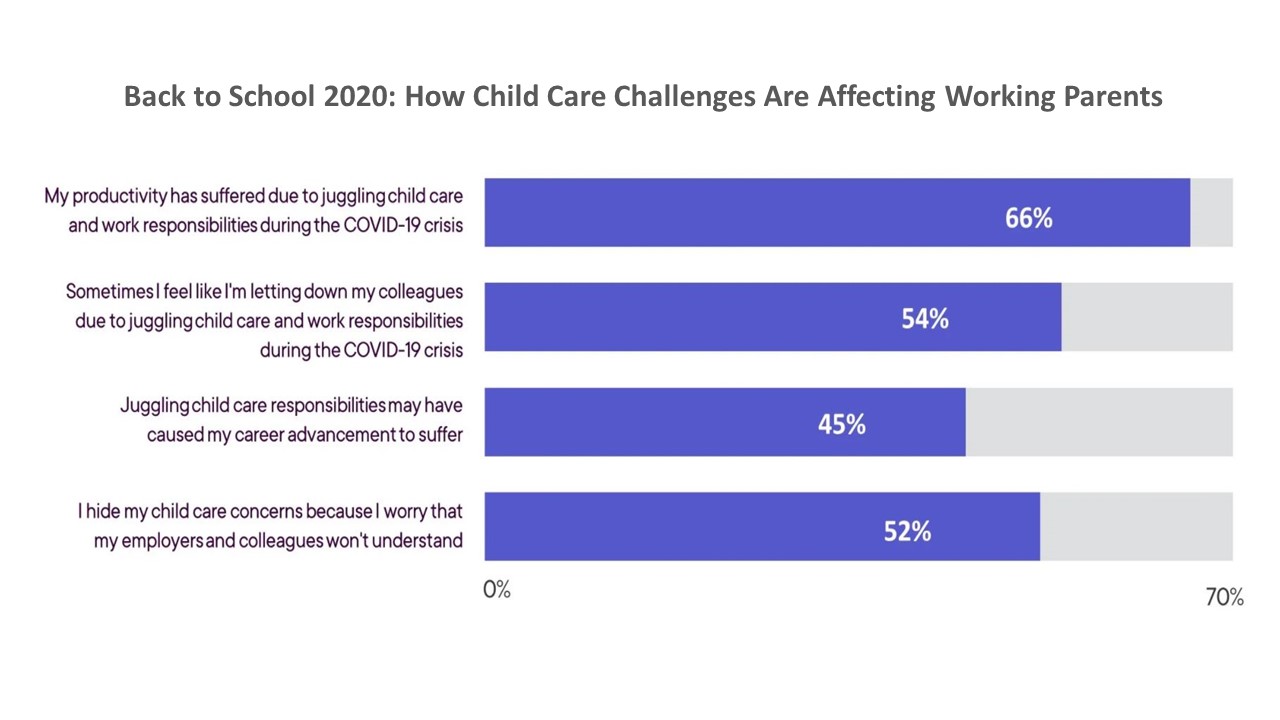 We thought you'd be interested in the COVID-19 Working Parents Survey by Care.com. They asked 1,000 working parents with children under the age of 15 how they're feeling about juggling their child care responsibilities with work responsibilities during this crisis.  Here's what the survey revealed:
64% of parents said they are at least somewhat uncomfortable returning their children to child care or school, and 35% are very uncomfortable doing so.
Especially concerning for employers is that if schools and child care don't fully open (and stay open), a whopping 73% say that they may have to make major changes at work, such as:
Amending their schedules (44%)
Looking for a different job (21%), or
Leaving the workforce entirely (15%)
"How employers pivot – how they adapt their culture, policies, and benefits to meet the new demands of this extraordinary time – will have a huge impact on employee engagement, retention, productivity, and overall well-being."
Check out the article and let us know what you think.
You might also be interested in: Serve & Return: How Child Development Starts at Home
Posted: August 26, 2020 | Updated: August 10, 2023
View All