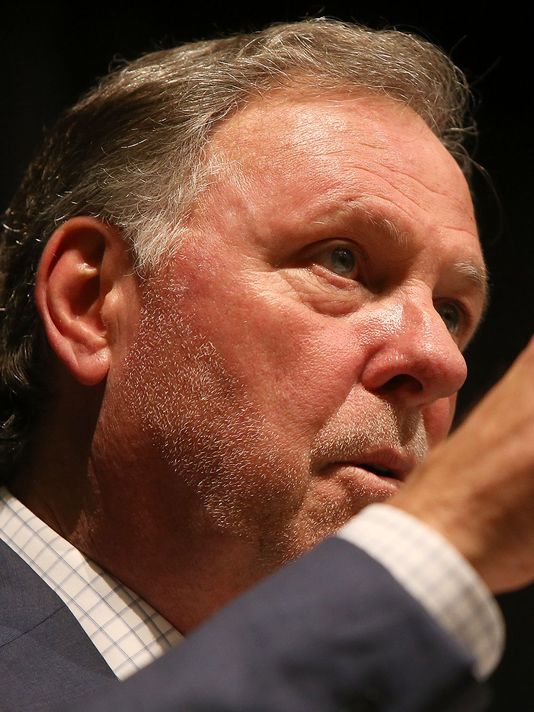 Expressing concern that a majority of Tennessee third-graders are not proficient in reading and math, mayors from across rural West Tennessee have formed a coalition to support the advancement of early education.
"It is a fact of life that to attract good paying jobs to our area, we must have a skilled workforce. What many people don't think about is that building those workforce skills starts with development early in life — through learning to read, solving math problems and learning how to get along with others." — Madison County Mayor Jimmy Harris
The Jackson Sun last week featured a story on 27 rural West Tennessee mayors who have joined the Mayors' Early Education Coalition supported by TQEE.   Here's a link to the article.  https://www.jacksonsun.com/story/news/local/2018/10/30/west-tennessee-mayors-join-early-childhood-education-coalition
The coalition calls for state policies that support initiatives like the Read to be Ready early literacy programs, more training and coaching for early grades (pre-k through 3rd grade) teachers, and improving quality and expanding Tennessee's pre-k program.
West Tennessee area mayors presently part of the organization include:
Barry Hutcherson, Chester County
Benny McGuire, Obion County
Bill Rawls, Brownsville
Brent Greer, Henry County
Brett Lashlee, Benton County
Chris Young, Dyer County
Dale Kelley, City of Huntingdon
David Livingston, Haywood County
Eddie Bray, Henderson County
Jake Bynum, Weakley County
Jeff Griggs, City of Lexington
Jill Holland, City of McKenzie
Jimmy Harris, Madison County
Jimmy Sain, Hardeman County
John Carroll, Perry County
Jon Pavletic, City of Ripley
Joseph Butler, Carroll County
Julian McTizic, City of Bolivar
Kevin Davis, Hardin County
Larry Smith, McNairy County
Mike Creasy, Decatur County
Robert King, City of Henderson
Roger Pafford, City of Camden
Skip Taylor, Fayette County
Tim David Boaz, City of Parsons
Tom Witherspoon, Gibson County
Wes Ward, City of Linden
Thanks to all of you for supporting Tennessee's youngest learners!
With gratitute,
Mike, Lisa and the TQEE team
You might also be interested in: TQEE – 2023 State Policy Priorities
Posted: November 5, 2018 | Updated: June 27, 2023
View All