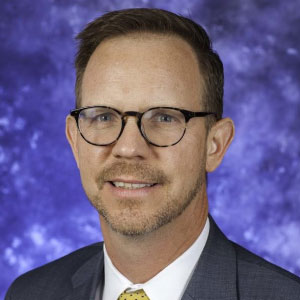 Dave Miller
President, East Tennessee
First Tennessee Bank
Dave Miller is president of First Tennessee Bank's East Tennessee region. Encompassing Knoxville, Chattanooga, and the Tri-Cities, the region is the company's largest market in Tennessee with $6 billion in deposits, $3 billion in loans, and 450 employees.
During his 23-year career with First Tennessee, Dave has held leadership roles in marketing and corporate strategy and investor relations, where he earned national honors from IR Magazine and Institutional Investor. Prior to his new role, he was executive vice president of consumer banking – the bank's retail, private client and wealth management segments – where he led a 7-year transformation of the business into one of the company's most profitable, including growing annual revenues to over $500 million and ROE to over 20%.
He has been a member of the company's 15-member Executive Management Committee and other key leadership groups including Asset Liability, Credit Risk Management, Operational Risk, and Pension and Retirement Investment committees.
Dave believes strongly in strengthening the community, currently serving on the boards of the United Way of Greater Knoxville, the Boys and Girls Clubs Tennessee Alliance, the Knoxville Symphony, the YWCA Knoxville Foundation, and the First Tennessee Foundation. He also serves on the Introduction Knoxville committee for Leadership Knoxville. Previously, he served on the boards of the Boys and Girls Clubs of Greater Memphis, Memphis Symphony Orchestra, United Way of Greater Memphis, Better Business Bureau, Families Matter, and the Community Foundation of Greater Memphis.
He is a native of Buffalo, N.Y., and graduated summa cum laude from Harvard University. He is married to Sarah Echols Miller and has two children, a daughter and a son. Miller and his family moved Knoxville at the beginning of 2017.